One fine, fall evening a few weeks ago we enjoyed a lovely time at Nana and Papa's house picking apples!  It was complete with a small picnic!  Have you enjoyed many fresh apples this year?  Nana has picked, and picked, and PICKED apples! We went over to help her this particular night and I couldn't miss the opportunity to capture some fun moments.
Do you have a favorite apple recipe? We would LOVE to hear about it! Nana needs ideas on what to do with all of these apples! Ha!
Actually, last weekend our church families came out to the farm for a hayride, wiener roast and on Sunday night  FRESH apple cider thanks to Rice Farms and their cider press. It was DELICIOUS!
Tonight I served my family locally raised pork chops smothered in apples.  I know, it's not beef, but we are giving a little shout out to our local pork producers! 🙂 Share the love, right? The pork chops were purchased from Kings Processing, our preferred processor in Marceline. Great flavor!  Here's the recipe for the baked chops and apples…a perfect fall meal!
Ingredients:
2 medium peeled cooking apples, sliced
2 heaping tablespoons packed brown sugar
1/4 teaspoon ground cinnamon
2 bone-in pork rib chops, about 3/4 inch thick (we prefer either Marek's pork chops in Salisbury or Kings Processing in Marceline…both are locally raised and have GREAT flavor!)
1/4 stick of butter
Directions:
1. Heat oven to 350. Place apples in casserole dish. Sprinkle with brown sugar and cinnamon. Cover with foil (or baking lid) and bake for 15 minutes.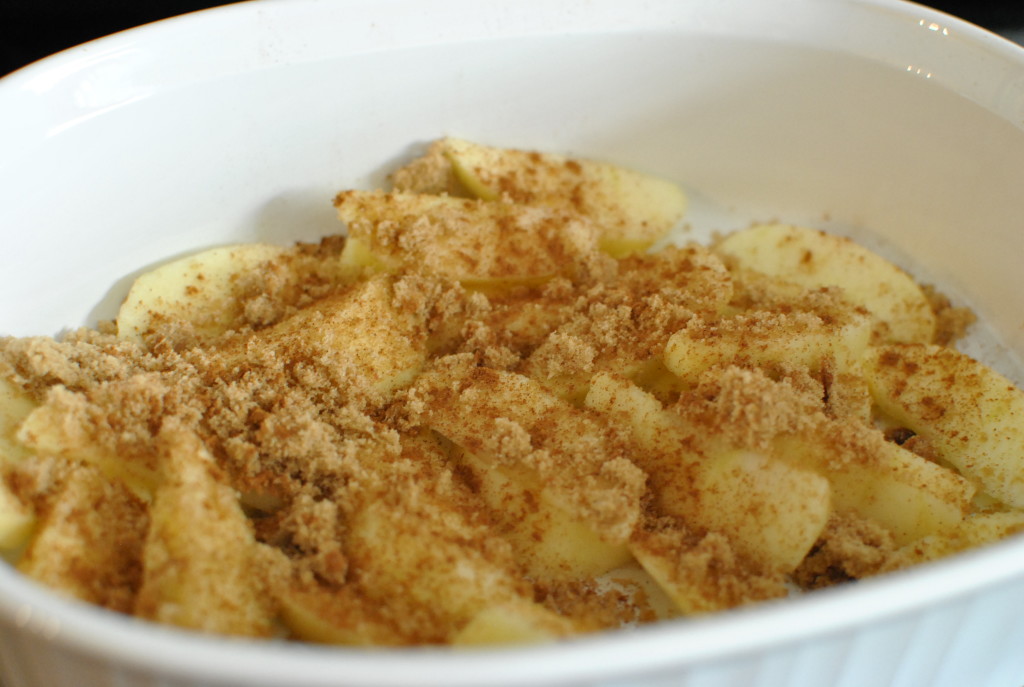 Cinnamon with sugar is just so pretty and yummy….on almost anything…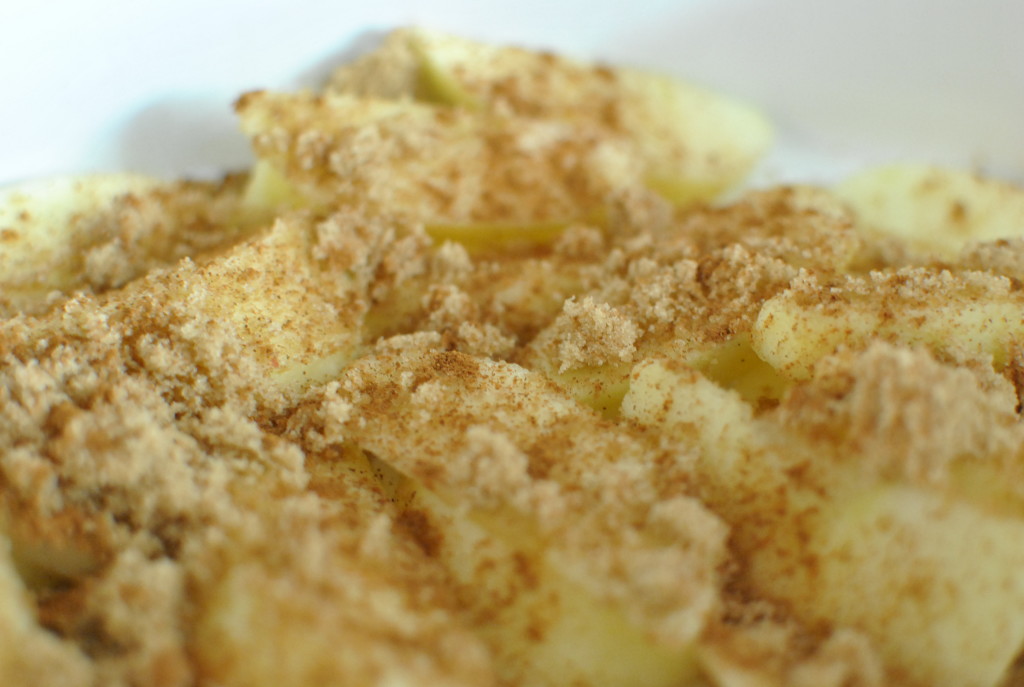 2. Spray skillet or drizzle it well with Olive Oil, heat over medium heat 1-2 minutes. Sprinkle pork chops with season salt. Turn up heat and cook chops in hot skillet about 6 minutes turning once, until light brown.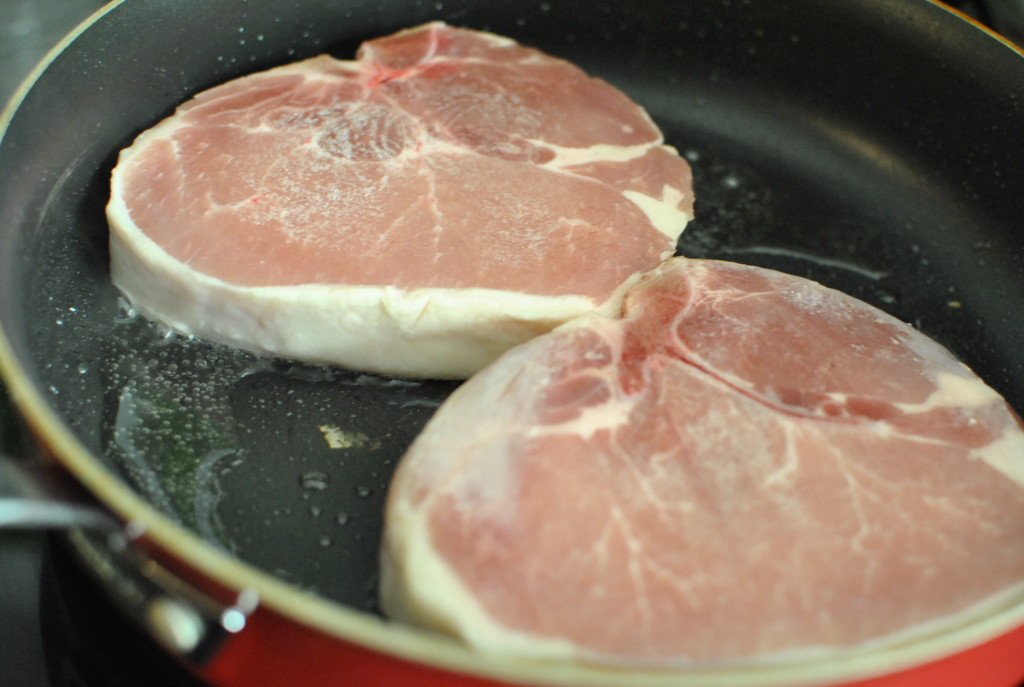 3. Slice butter over apples and then place chops in single layer on top of apples. Bake covered for 10-12 minutes or until pork is white near the bone and/or meat thermometer reads 145 degrees and apples are tender.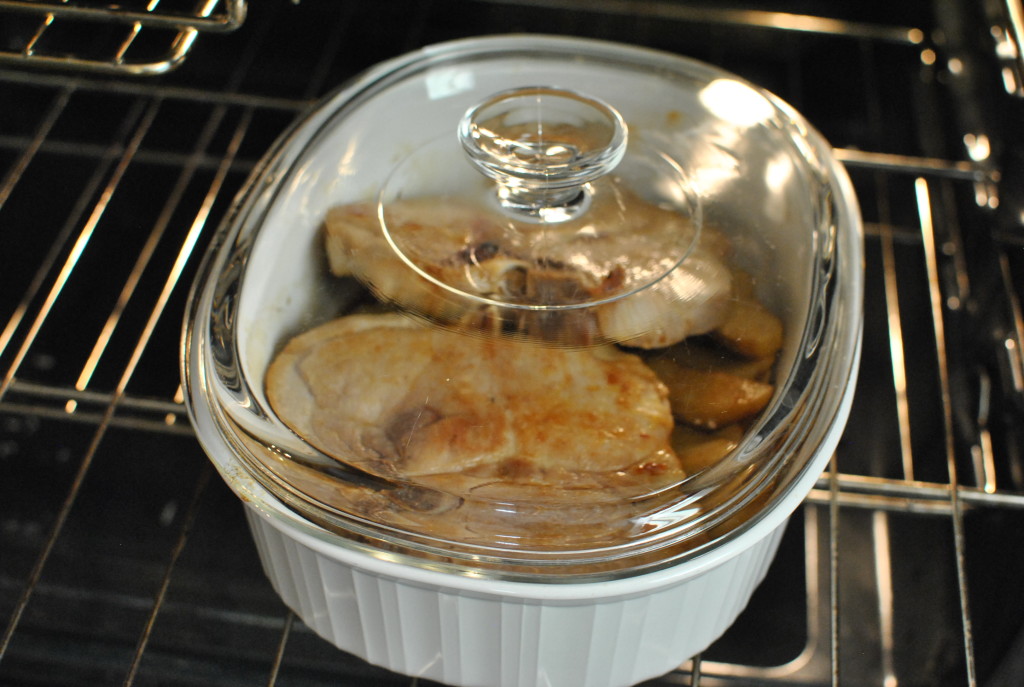 4. Enjoy with your favorite sides (we prefer smashed red potatoes and green beans) and a yummy pumpkin dessert (I prefer pumpkin pie. This one is from Twin Oaks owned by the Mennonites in Brookfield)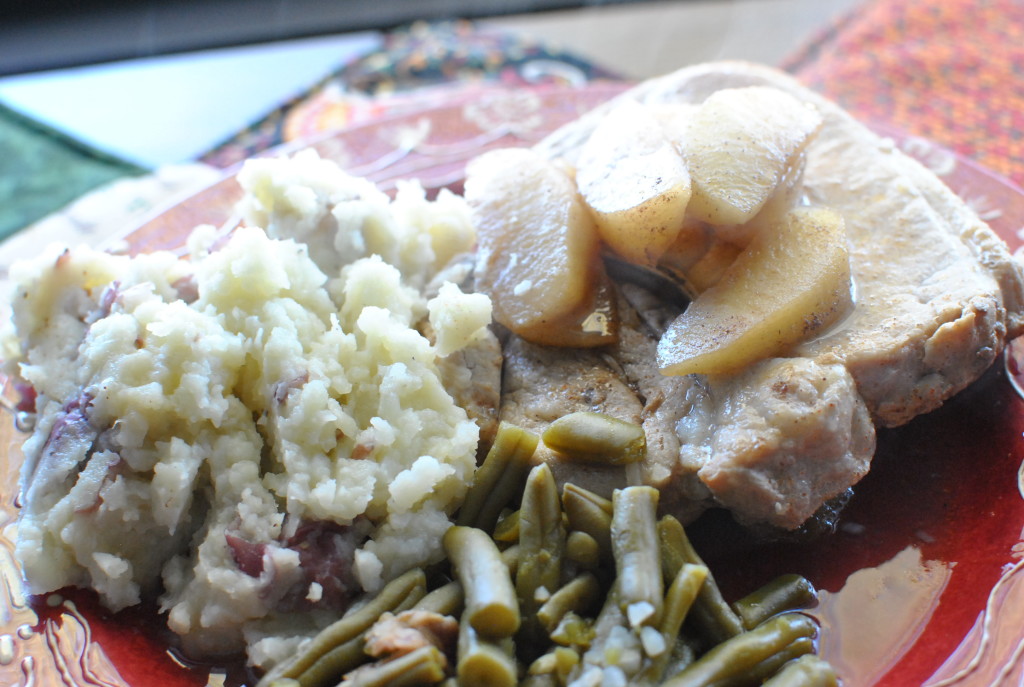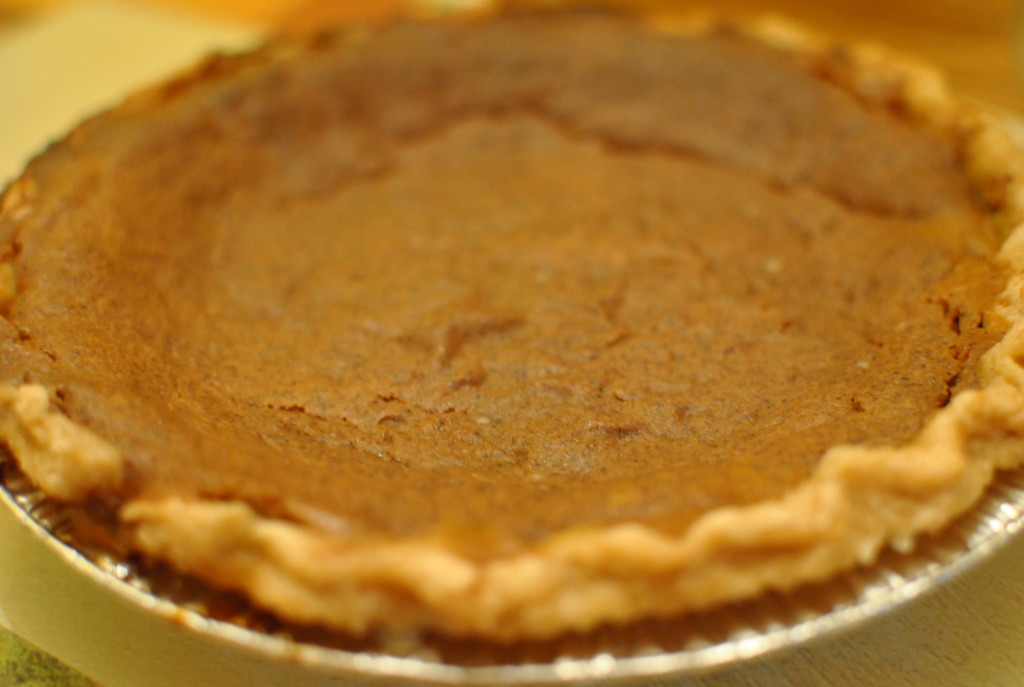 The last rose blooms of the season made the dinner table complete.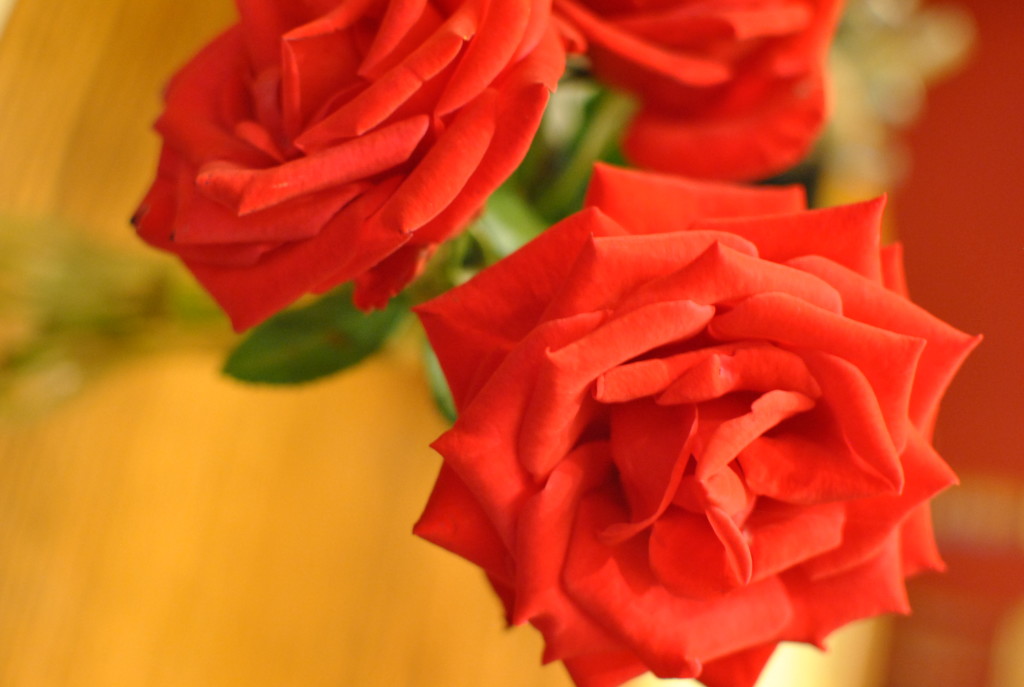 Happy Fall,
Kara
Top