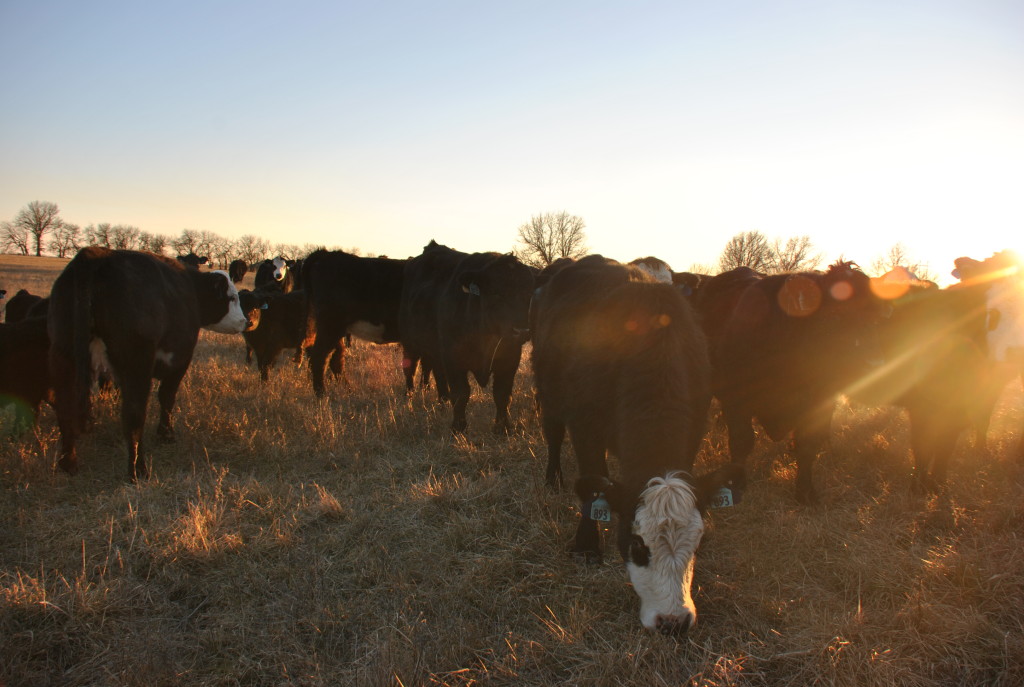 The beef raised by Britt Farms, Inc. is grass fed and corn finished – healthy and affordable!  The calves are raised on the pasture along side their mothers, weaned and then brought to full size by feeding them corn and hay grown right on our farm!
We closely monitor our cattle daily, select the best of the best when it comes to genetics and history of the animals. Britt Farms provides humane living conditions for each animal bringing over 80 years of combined experience in cattle production to the farm.
Our prices are based on current market value and the processor we most often prefer is King Processing in Marceline, MO. However, we would be willing to discuss other options. Once you place an order for a quarter, half, 3/4 or whole beef we give your name and contact information to the processor so you can work with them directly on selecting your cuts and requesting any speciality packaging.  If we do not have any head ready at the time of your order, we will place you on the waiting list for next available and will contact you as soon as we know when your order can be processed. The aging process usually lasts twenty-one days.
Set up an appointment today to come visit the farm and hand select your next beef or to be placed on the waiting list!
If you have never purchased beef straight from the farm before, click HERE for our Q&A section.
Office Number: 660-833-9875
Email: kara.brittfarms@gmail.com