A good cheese ball is one of those party necessities. It keeps the hungry crowd happy while those rolls become golden brown. It's a great appetizer as well as an after dinner snack over a good game of cards to end the night. Here's the base recipe for the cheese ball and the fun "turkey dressing" guide!
Ingredients:
2 (8 ounce) packages cream cheese
1 (1 ounce) package hidden valley ranch dressing or dip mix (dry)
1 cup shredded colby or 1 cup cheddar cheese
1 (3 ounce) package real bacon bits (or use bacon crumbled)
2 cups of pecans
1 T chocolate icing
1 thin sausage strip (for the neck)
1 package pretzel sticks
1 set of eyes (I found mine at the local Walmart or you can use white and dark icing)
1 candy corn
1 candy Whopper
Directions:
1. Mix ingredients together in a medium sized bowl.
2. Shape cheese ball into the body of the turkey by making the back end larger than the front.
3. Insert first row of pecans.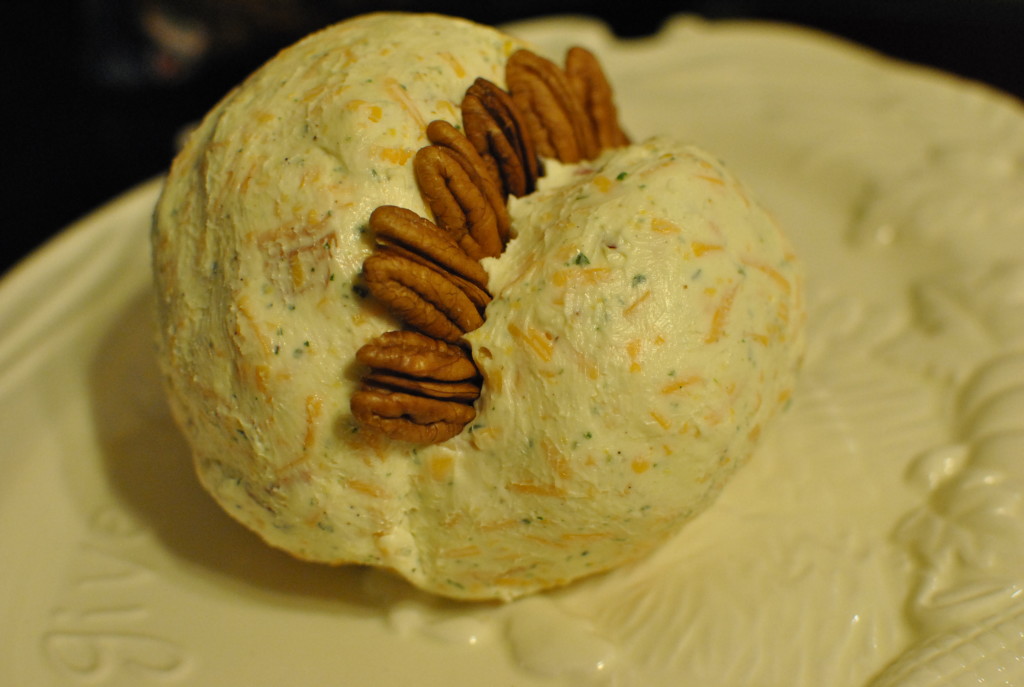 4. Continue with the rows of pecans until you reach 3/4 of the way back on the largest part of the Turkey's body and then switch to pretzel sticks to fan the tail. Don't forget to cover the small part of the body as well!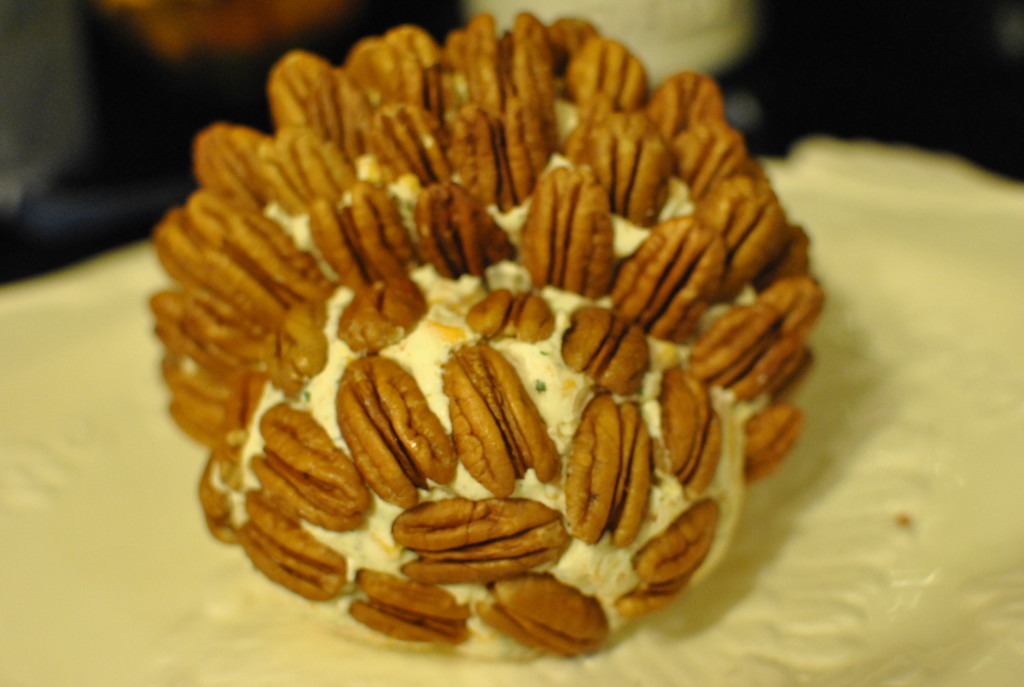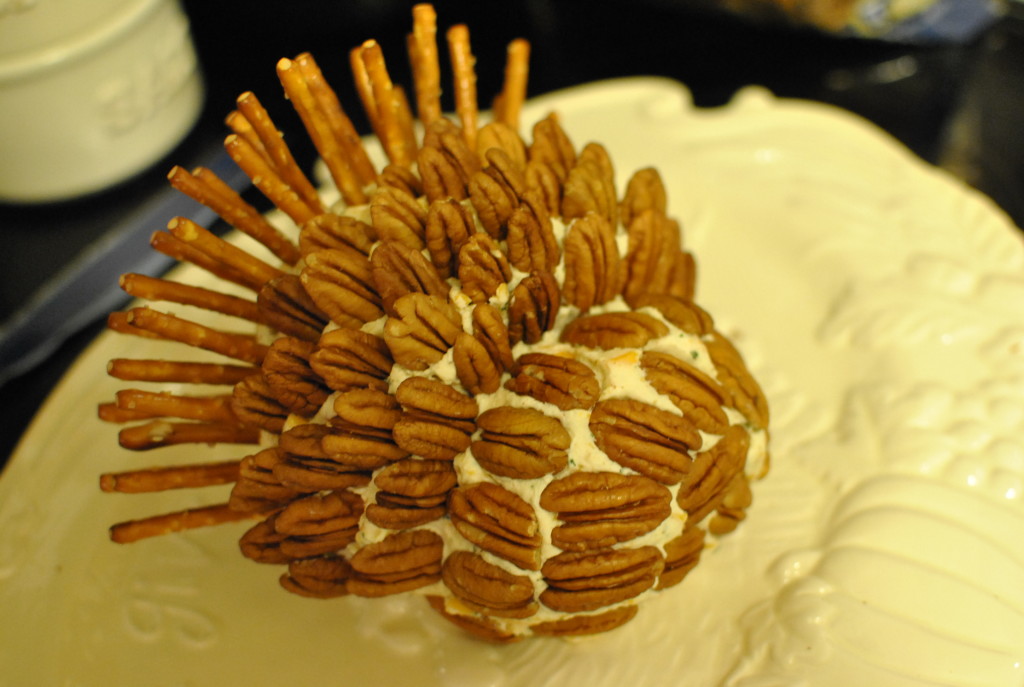 5. Cut off 3″ of the sausage stick and insert into the front center of the Turkey's body where you would like for the head to be.
6. Using a small amount of chocolate icing stick the Whopper onto the top of the sausage stick, add eyes and candy corn nose.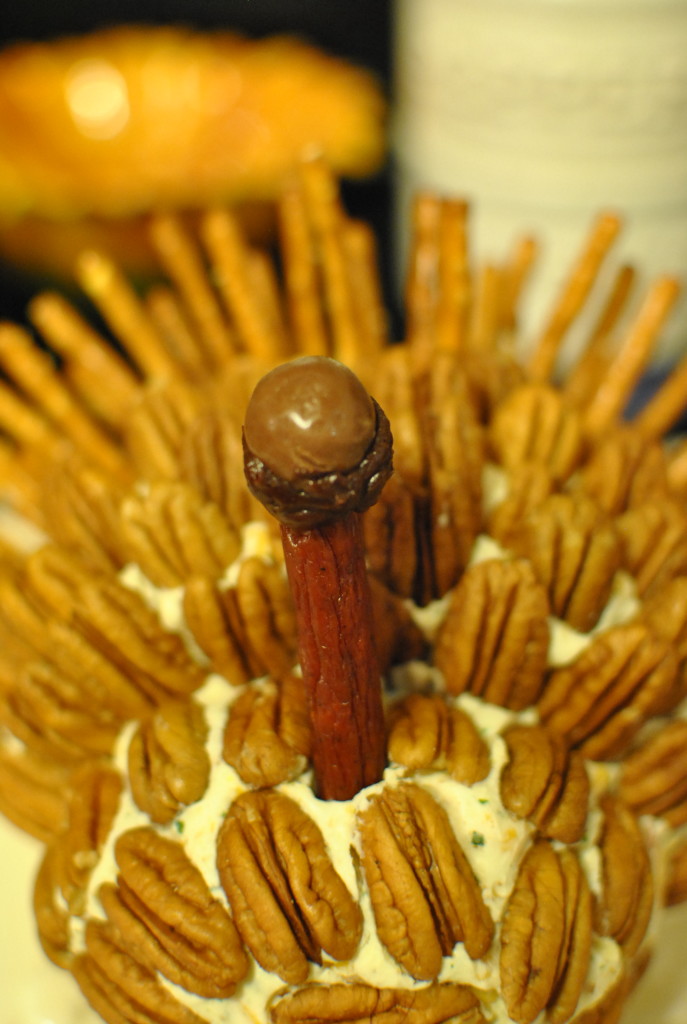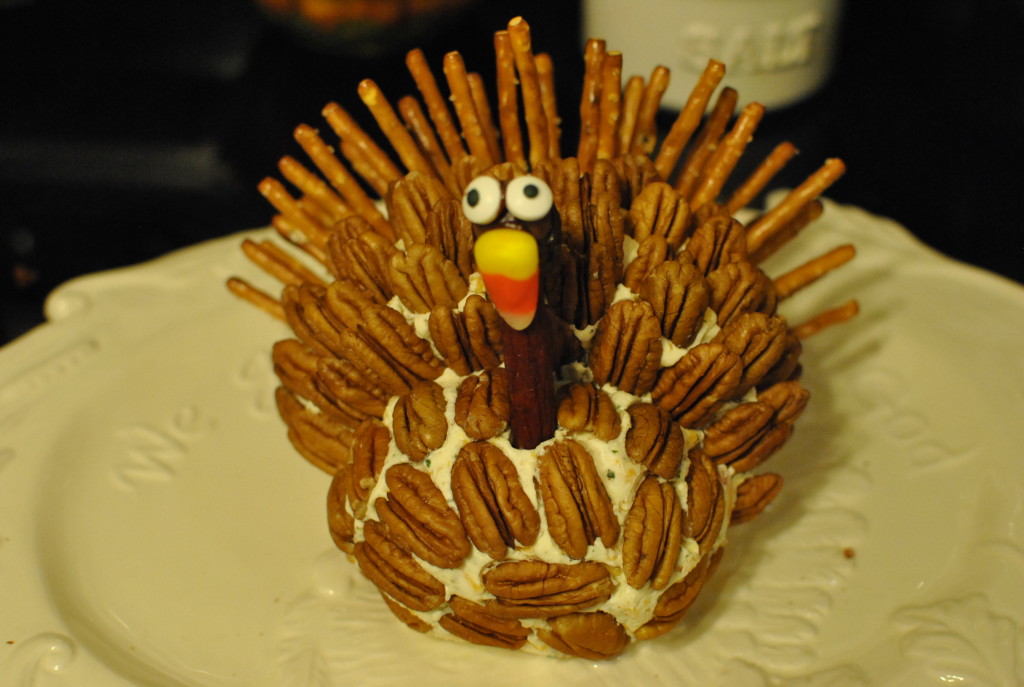 Ta da! You now have a Turkey Cheese ball that is sure to make the crowd smile!
Have a wonderful Thanksgiving! We are so very grateful for our customers and followers!
Blessings,
Kara
Top